Metalwork for daily gadgetsmade with certainty
WHO WE ARE
Seifuva is a metal processing company specialized in the safe production.
Facts about the company
Seifuva was established in 1991 as a metal processing factory.
The company gradually expanded with new products and solutions, and nowadays specializes in safes production.
With the production of more than 1500 safes per month, the company is a significant supplier of safes in the region and serves the largest European safe brands.
Also, the factory produces the safes of its own brand GUNTRESS, and has recently launched a new product line of job-site boxes.
Seifuva exports its production to Germany, Denmark, the UK, Estonia, Latvia, Poland, Holland, France, Finland, Sweden, Norway, and other countries.
WHY YOU SHOULD CHOOSE US AS A PARTNER?
Committed to long-term relationships
Being a steadly growing company, we are committed to long-term relationships with our partners. We work with some of them for more than 20 years.
We have experience working by OEM agreement, subcontracting, supplying products with private label.
Quality is paramount
A highly qualified team, renewed equipment and efficiency of production technologies, selection of high-quality materials, locks and other components, allow ensuring the superior quality of the production.
In 1999, the company implemented the process quality management system ISO 9001: 2008 / LST EN ISO 9001: 2008.
Certified production
The products we produce meet the requirements of the EU, certified according to EN-1143-1; EN-14450, FG, SSF3492 safety standards.
Seifuva has been a member of the international safety association ESSA since 2011.
Flexibility is in our core
Being a relatively small unit, we are flexible and can quickly translate our knowledge into innovative solutions. Highly qualified employees, efficient technology, quality resources and components allow us to develop products according to the customer's specifications and meet any security needs at a very affordable price.
Welding

Robot welding station MA2010 DX200 Master.

10 manual welding posts.

TIG/MIG welding.

Stainless, carbon steel and aluminium.
Cutting

Laser cutting machine Bistronic ByStar.

Fiber 3015 with stock tower.

All types of sheet metal, 0,5-25 mm thick.

Max sheet dimensions 1500×3000 mm.

Tube cutting, diameter 20-30 mm.
Bending

Bending machines Bistronic Press Brake Xpert 150/3100.

Bending machine Finn Power 120-3100TS1.

Mmax bending length 3000 mm.

Tube cutting, diameter 20-30 mm.
Punching

CNC punching machine Finn Power C6.

sheet metal 0,5-8 mm thick.

Max sheet dimensions 1500×3000 mm.

Tube cutting, diameter 20-30 mm.
Dokumentų seifai
Įvairių dydžių sertifikuoti seifai dokumentų, raktų ir kitų biuro reikmenų saugojimui.
Ginklų seifai
Daugiasluoksnės konstrukcijos seifai, skirti laikyti ginklus ir amuniciją.
Patogūs ir patikimi seifai gaminami įvairių dydžių. Seifo vidus gali būti pritaikomas individualiai užsakovo poreikiams.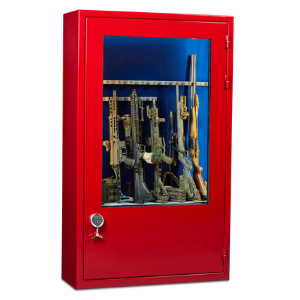 Premium klasės seifai GUNTRESS
Šie universalios paskirties seifai su neperšaunamu stiklu puikiai tinka saugoti ginklus, juvelyrikos dirbinius, papuošalus, aksesuarus, dokumentus ir kitas vertybes. Viskas matoma, bet saugu. Sužinokite daugiau
el.parduotuvėje.
Susisiekime!
SEIFUVA, UAB
Įmonės kodas: 110032524